Expert Carpet Cleaning Near Brockton MA
Professional Carpet Cleaning Like You've Never Seen with JH Cleaning!
Welcome to the JH Cleaning! Our main focus is to provide our clients with useful information about our company that we hope makes it easier for you to do business with us.
Reasons To Use JH Cleaning:
Owner performs 90% of all jobs
Member of the BBB for 14 years, with an A+ rating
Angie's list recognized with an A+ rating
5 star certified ServiceMagic company.
No complaints from customers
We will go the extra mile to keep you happy.
Over 21 years combined experience starting at Servepro, Servicemaster, then opening up JH Cleaning
Over 200,000 happy satisfied customers
2 years in a row voted Boston's Best Home Improvement on Mold and Carpets '07-'08
Water and Mold certified technicians on staff
We offer a 12-year warranty on mold
We use state of the art equipment and EPA registered chemicals
We treat your house like it is our own
No job too big or too small
---
Carpet Cleaning Services in Brockton
Your carpets act like a filter for your home and catch all types of airborne particles, dust mites, carpet mites, and pet dander. When you steam clean and deodorize together it kills many types of bacteria living in your carpets.
It is recommended that should also clean your furniture one to two times per year, to keep it smelling and looking new. We clean micro fiber, leather, and all steam cleanable furniture.
---

---
We clean the following:
Area Rugs
Berber Carpeting
Boats
Car Interiors
Campers
Chairs
Churches
Kitchen Upholstery
Lazy Boys
Leather
Office Dividers
Ottomans
Plush Carpet
Third Wheels
Sectional Sofas
Stain Resistant
Vans
Much more: Churches, Day Cares, Offices, Restaurants!
---
Residential Demolition Experts in Brockton
We demo houses, carports, sheds, basements garages etc. from one room to whole houses, no job too big or too small.
After demo is done, we do a complete and thorough cleanup of all work that has been done. If there is no dumpster on site we can get one for you. We use air scrubbers and negative air machines on all demo and mold jobs.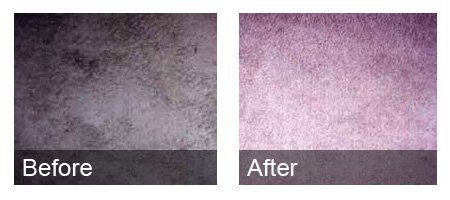 ---
Testimonials:
Project: Toxicity and Mold - Removal
City: North Attleboro, MA
"Your estimated was prompt, courteous and thorough. You got back to me with a verbal quote within 24 hours which was outstanding, especially considering you called me back on the weekend in the evening! Your crew was on time to clean and scrub the mold, and they worked quickly and were gone. They left me with information regarding what they had done, the filter and blower which they left in place and the reasons for them, and said I would be contacted for the final "after shock" treatment on Saturday morning. I received a call on Friday night from you that the painter would be at my house at 8 AM. He was, and he worked diligently to get his job done by the afternoon. All your personnel were courteous, and very professional. I have passed your name on to my realtor as she may have additional properties needing mold remediation. Thank you!"
Project: Carpets or Rugs - Clean at Home
City: Carver, MA
"Crew was on time, did a great job. Was very impressed with the equipment used & the speed in which it was done at. Came out much better than I expected, Couldn't believe how much newer the carpets looked after."
---
If you're in need of carpet cleaning services, our team is standing by - so contact us! We have affordable services for residential & commercial clients, with affordable pricing and experienced team members. Proudly serving the greater Brockton area for over 20 years.