North Marshfield MA's Best Certified Mold Companies
Get A Clean Home or Business With JH Cleaning!
Welcome to the JH Cleaning! Our main focus is to provide our clients with useful information about our company that we hope makes it easier for you to do business with us.
We demo houses, carports, sheds, basements garages etc. from one room to whole houses, no job too big or too small.
You'll need to act fast if your home is damaged by water or mold. When the water sets in, especially in dark damp areas such as a basement, it's a perfect breeding ground for mold. Mold can cause a myriad of health problems, making it critical that you call the best certified mold companies company around - JH Cleaning!
---
---
Mold Remediation Problems & Solutions in North Marshfield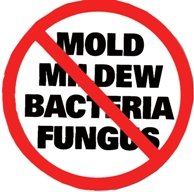 Did you know that if you had a water damage or any other water problems, mold can start to grow and spread throughout your house through your heating and AC units in 24 to 48 hours. We at JH Cleaning use air scrubbers with hepa filters to catch mold spores, and to change air quality. We also use dehumidifiers, which take out moisture so we can completely dry out any structure.
We use two EPA registered sanitizers for all water and mold jobs:
1. Shockwave
2. Microban QGC
---
---
Residential Water Damage Restoration Services
Water damage, restoration services, groundwater, storms - no job is too big or too small. If you have a problem from a washing machine hose, pipe break, roof leak, hot water heater, toilet overflows, sump pump failure or anything else, We have 24 hour services to help all of our customers in their time of need.
Reasons to use JH Cleaning for emergency work:
We use state of the art drying equipment
We can handle the most challenging situations
Comprehensive damage assessment
Thorough water extraction
We reduce the amount of mold that may develop and limit structure problems
We follow all health regulations
We seal work area if needed
We have certified water mold technicians on staff
A+ Rating from the BBB
20+ years of experience
We rent our drying equipment, dehumidifiers, fans, air scrubbers and more to customers and small cleaning companies.
---
---
See What Others Are Saying:
Project: Recovery Service - Water Removal
City: Randolph, MA
"In a word: Fabulous. John and his crew did a great job making a horrible flooding situation as bearable as he could. My mother's home flooded in the last round of heavy rain and he arrived quickly, cleaned up just as fast and charged a fair price for his excellent work. He also made good on his promise to treat my mom like his own--and although she would have liked to have met him under better circumstances(!) she says she was and still is VERY pleased with his work going as far as to say that she trusted his crew implicitly while they were in her home. Neither of us would hesitate to recommend John HIGHLY. His excellent customer reviews are very well deserved if my mom's experience with JH Cleaning is any indication. Thanks John!!"
Project: Clean Dryer Vents
City: Quincy, MA
"John was ontime and did a good job with my dryer vent, plus checked and tweaked to fix the bathroom exhausts vents in the same price. John is the best."
---
If you're in need of certified mold companies services, our team is standing by - so contact us for affordable and dependable cleaning! We have affordable services for residential & commercial clients, and our experienced team members can do any job, no matter the size. We proudly serve the greater North Marshfield area.