Duct Work / Dryer Vent Cleaning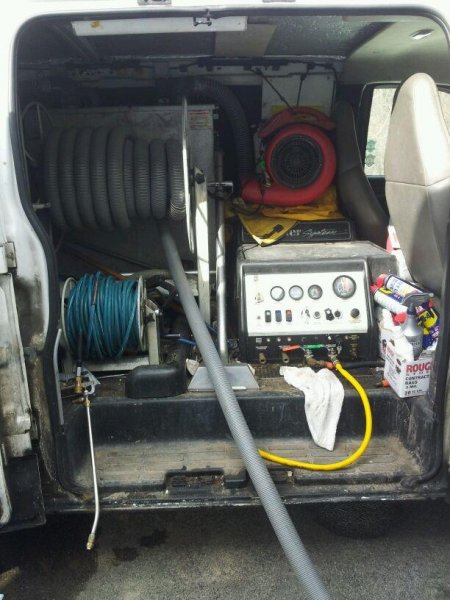 We perform air duct cleaning for removal of air contaminants. Many do not know that the air they are breathing inside of their home is often five times more polluted than outside air. Mold spores can travel throughout your home through your duct work, which is why it is important to have JH Cleaning thoroughly sanitize your system.
The Environmental Protection Agency ranks poor indoor air qualty among the top 5 environmental risks to public health.
Dust Mites
Mold
Mildew
Pollen
Pet hair
Dust Mites

Dust mites are associated with over 80% of the respiratory problems caused by "bad air" in your home of office. Only 10% of the colds are caught outdoors, 90% indoors. Many otherwise unexplained physical ailments like allergic reactions or flu-like symptoms that persist long after a normal cold should have run its course may be traced to airborne pollutants in the home of office.
Laundry Room Dryer Exhaust Cleaning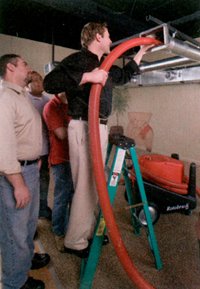 Ask anyone involved with fire prevention and you will find that laundry dryer exhaust vents are major sources of most fires. What do you think would happe

n if you did not clean the dryer's vent in your home machine? Flammable lint is produced in the drying process and the building is a serious fire hazard. Each year clogged dryer vents are responsible for 15,500 fires. The dryer vents in laundry rooms and residential structures should be thoroughly cleaned at least once a year as recommended by the E.P.A.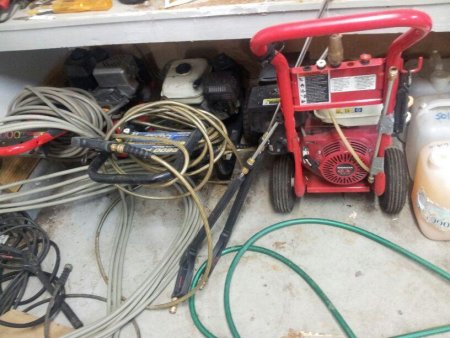 We offer a lifetime warranty Electrostatic Filter soaked in Microban which helps control mold, mildew, and dust mites. Sizes available for all furnaces.

Consumer Information
Indoor Air Pollution: How Serious is the Problem?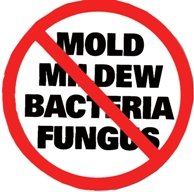 The air you breathe in your home or office could be making you sick! Some people report dizziness, headaches, burning eyes, aching throats and loss of energy - symptoms often mistaken for the common cold. But do these symptoms go away when you leave the building? If so, this is a good indication that your building may have "sick building" syndrome, otherwise known as indoor air pollution. If left untreated, allergies, depression and chronic illness could result
Gallery: