Tile and Grout / Wash and Wax Floors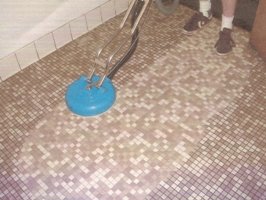 Let JH Cleaning take one more job off your hands (and knees) with a powerful, yet safe and gentle, cleaning process. Using a specially developed tile and grout cleaning solution and high-pressure, hot water rinse with a fully enclosed vacuum system, JH Cleaning can restore clean and glean to all your ceramic tiles and grout surfaces - bathroom floors, showers and tubs, kitchen floors, tiled foyers, and entryways, tiled halls, sunrooms, countertops, and more!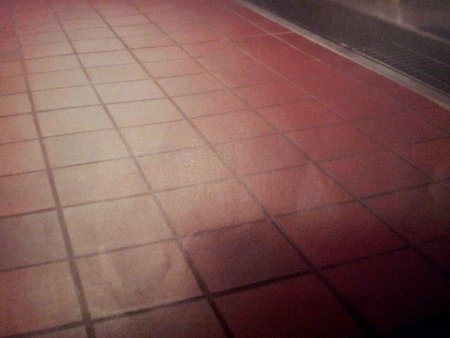 Click to Enlarge Project Examples
JH Cleaning Can Help
JH Cleaning can restore the natural beauty of your tile and grout with our professional steam cleaning process. We offer the latest in cleaning technology using a patented pressurized hot water extraction system. First, we apply a specially designed soil releasing solution to your tile and grout. Next we clean with our 220 degrees hot water extraction system pulling out the dirt and build up with results that no ordinary cleaning methods achieve. We finish with a rising agent to eliminate that sticky residue commonly left behind by household cleaners.
We Only Use the Best Products for Our Clients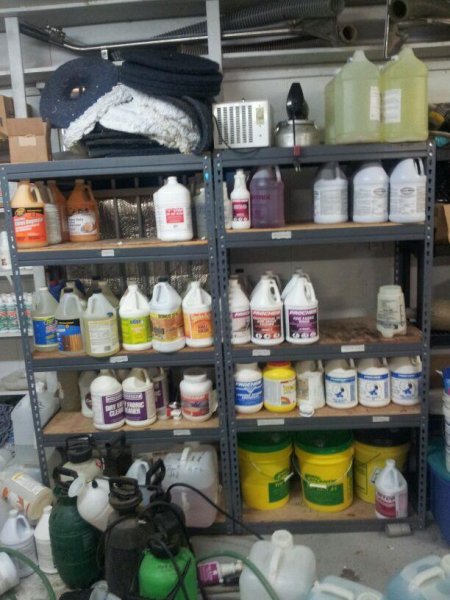 Best Shine That Lasts a Long Time!