Quality Carpet Cleaning Near Braintree MA
Professional Carpet Cleaning Like You've Never Seen with JH Cleaning!
Carpet Cleaning Services in Braintree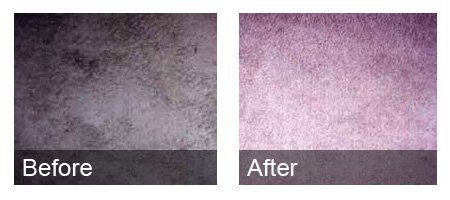 Most home carpets need to be steam cleaned every 3-6 months. Even though regular vacuuming removes much of the surface dirt, remaining particles settle deeper into the fibers where abrasive action can be damaging. By not cleaning your carpets you can actually void your warranty on carpets that have been sold on the last few years.
It is recommended that should also clean your furniture one to two times per year, to keep it smelling and looking new. We clean micro fiber, leather, and all steam cleanable furniture.
We clean the following:
Area Rugs
Berber Carpeting
Boats
Car Interiors
Campers
Chairs
Kitchen Upholstery
Lazy Boys
and more!
Professional Carpet Cleaning For Many Properties:
Offices
Churches
Restaurants
Residential homes
Commercial properties
Daycares
JH Cleaning can remove dirt & stains from any carpet!
---
Why Choose JH Cleaning for Your Carpet Cleaning Company?
Customer Reviews:
We value our patients experience with our team. Take a look at what past patients have to say about our services.
Your estimated was prompt, courteous and thorough. You got back to me with a verbal quote within 24 hours which was outstanding, especially considering you called me back on the weekend in the evening! Your crew was on time to clean and scrub the mold, and they worked quickly and were gone. They left me with information regarding what they had done, the filter and blower which they left in place and the reasons for them, and said I would be contacted for the final "after shock" treatment on Saturday morning. I received a call on Friday night from you that the painter would be at my house at 8 AM. He was, and he worked diligently to get his job done by the afternoon. All your personnel were courteous, and very professional. I have passed your name on to my realtor as she may have additional properties needing mold remediation. Thank you! Toxicity and Mold - Removal North Attleboro, MA

---

He and his crew were on time, and got to work right away. They assesed my water problem quickly, They carried out wet rugs and cleaned up so I would not get mold in my preschool... Great work guys.Recovery Service - Water Removal Brookline, MA

---

I had an emergency situation and they squeezed me in to their schedule and showed up 2 hours after i called, and did an unbeleivable job. I got great service, a great price, and quality performance all around.Clean Air Ducts & Vents Dedham, MA

---

I hired this company to clean our carpets and they did an amazing job! I never thought the carpets would look this good again. I really didn't. They even removed an old stain that's been there forever! I have already referred them to my own family. Carpets or Rugs - Clean at Home Carver, MA
---
If you're in need of carpet cleaning services, our team is standing by - so contact us! We have affordable services for residential & commercial clients, with affordable pricing and experienced team members. Proudly serving the greater Braintree area for over 20 years.