North Easton MA's Best Carpet Cleaning Contractor
Professional Carpet Cleaning Like You've Never Seen with JH Cleaning!
Carpet Cleaning Services in North Easton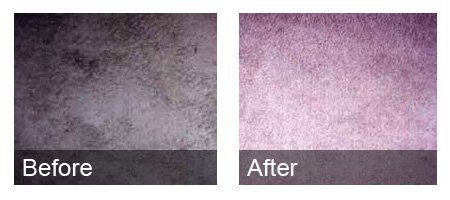 Your carpets act like a filter for your home and catch all types of airborne particles, dust mites, carpet mites, and pet dander. When you steam clean and deodorize together it kills many types of bacteria living in your carpets.
Our carpet cleaning process involves a high powered 230 degree truck mount with up to 800 cfm's of vacuum which will dry your carpet faster. The hot water extraction method removes the toughest, deepest dirt safely and gently. A formulated solution is injected deep into the carpet fibers, then a powerful suction extracts deep-down dirt, spills and the cleaning solution. No other method can come close to this type of clean.
We clean the following:
Area Rugs
Berber Carpeting
Boats
Car Interiors
Campers
Chairs
Kitchen Upholstery
Lazy Boys
and more!
Professional Carpet Cleaning For Many Properties:
Offices
Churches
Restaurants
Residential homes
Commercial properties
Daycares
JH Cleaning can remove dirt & stains from any carpet!
---
Why Choose JH Cleaning for Your Carpet Cleaning Company?
Patient Testimonials:
Our customers are the life blood of our success. Here is what they are saying about our services.
Your estimated was prompt, courteous and thorough. You got back to me with a verbal quote within 24 hours which was outstanding, especially considering you called me back on the weekend in the evening! Your crew was on time to clean and scrub the mold, and they worked quickly and were gone. They left me with information regarding what they had done, the filter and blower which they left in place and the reasons for them, and said I would be contacted for the final "after shock" treatment on Saturday morning. I received a call on Friday night from you that the painter would be at my house at 8 AM. He was, and he worked diligently to get his job done by the afternoon. All your personnel were courteous, and very professional. I have passed your name on to my realtor as she may have additional properties needing mold remediation. Thank you! Toxicity and Mold - Removal North Attleboro, MA

---

He and his crew were on time, and got to work right away. They assesed my water problem quickly, They carried out wet rugs and cleaned up so I would not get mold in my preschool... Great work guys.Recovery Service - Water Removal Brookline, MA

---

John was ontime and did a good job with my dryer vent, plus checked and tweaked to fix the bathroom exhausts vents in the same price. John is the best.Clean Dryer Vents Quincy, MA

---

Crew was on time, did a great job. Was very impressed with the equipment used & the speed in which it was done at. Came out much better than I expected, Couldn't believe how much newer the carpets looked after.Carpets or Rugs - Clean at Home Carver, MA
---
If you're in need of carpet cleaning services, our team is standing by - so contact us! We have affordable services for residential & commercial clients, with affordable pricing and experienced team members. Proudly serving the greater North Easton area for over 20 years.