Plymouth County MA 's Leading Carpet Cleaning Contractor
Professional Carpet Cleaning Like You've Never Seen with JH Cleaning!
Welcome to the JH Cleaning! Our main focus is to provide our clients with useful information about our company that we hope makes it easier for you to do business with us.
Reasons To Use JH Cleaning:
Owner performs 90% of all jobs
Member of the BBB for 14 years, with an A+ rating
Angie's list recognized with an A+ rating
5 star certified ServiceMagic company.
No complaints from customers
We will go the extra mile to keep you happy.
Over 21 years combined experience starting at Servepro, Servicemaster, then opening up JH Cleaning
Over 200,000 happy satisfied customers
2 years in a row voted Boston's Best Home Improvement on Mold and Carpets '07-'08
Water and Mold certified technicians on staff
We offer a 12-year warranty on mold
We use state of the art equipment and EPA registered chemicals
We treat your house like it is our own
No job too big or too small
---
Carpet Cleaning Services in Plymouth County MA
Your carpets act like a filter for your home and catch all types of airborne particles, dust mites, carpet mites, and pet dander. When you steam clean and deodorize together it kills many types of bacteria living in your carpets.
It is recommended that should also clean your furniture one to two times per year, to keep it smelling and looking new. We clean micro fiber, leather, and all steam cleanable furniture.
---

---
We clean the following:
Area Rugs
Berber Carpeting
Boats
Car Interiors
Campers
Chairs
Churches
Kitchen Upholstery
Lazy Boys
Leather
Office Dividers
Ottomans
Plush Carpet
Third Wheels
Sectional Sofas
Stain Resistant
Vans
Much more: Churches, Day Cares, Offices, Restaurants!
---
Residential Demolition Experts in Plymouth County MA
We demo houses, carports, sheds, basements garages etc. from one room to whole houses, no job too big or too small.
After demo is done, we do a complete and thorough cleanup of all work that has been done. If there is no dumpster on site we can get one for you. We use air scrubbers and negative air machines on all demo and mold jobs.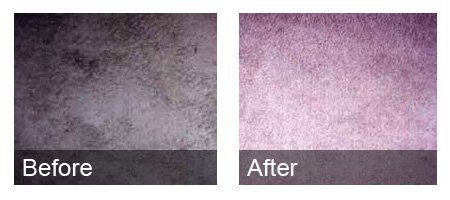 ---
Testimonials:
Our customers are the life blood of our success. Here is what they are saying about our services.
Project: Exterior Surfaces - Powerwashing
City: Canton, MA
"J.H. Cleaning provided me with a written estimate within 24 hours of my inquiry. Their price was excellent, approximately 40% lower than their competition's estimate. John phoned me to follow-up with his original estimate and we scheduled a cleaning date for 3 days later. The quality of work was first-rate and my overall experience with J.H. Cleaning was superb. I will recommend J.H. Cleaning to anyone interested this type of service. Thank you."
Project: Clean Dryer Vents
City: Quincy, MA
"John was ontime and did a good job with my dryer vent, plus checked and tweaked to fix the bathroom exhausts vents in the same price. John is the best."
---
If you're in need of carpet cleaning services, our team is standing by - so contact us! We have affordable services for residential & commercial clients, with affordable pricing and experienced team members. Proudly serving the greater Plymouth County MA area for over 20 years.