Professional Water Damage Restoration Services in East Bridgewater, MA
---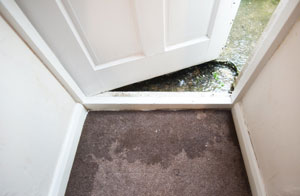 JH Cleaning offers a complete line of restoration services to get your home back in order after a flood.
A flood is an all-encompassing disaster that ruins your floors, walls and belongings. If left for too long, a flooded area can attract insects, create dangerous mold spores and more. In the event that your home floods, trust the team at JH Cleaning to restore your property to the way it was before the water damage!
We offer 24-hour emergency response services, seven days a week, for water extraction, sewerage backups, dehumidification, structure cleaning and much, much more! We have a plumber on hand and will work with all insurance and management companies.
Top reasons to choose JH Cleaning for emergency water damage work:
State-of-the-art drying equipment
We can handle the most challenging situations
Comprehensive damage assessment
Thorough water extraction
We reduce the amount of mold that may develop, limiting structure problems
Compliant with all health regulations
Will seal work area, if needed
Certified water mold technicians on staff
20+ years of experience
There's no job too big or too small for us!
Whether you have water damage from groundwater or storms, nothing is too big of a challenge for our restoration services! If a problem arises from a faulty washing machine hose, pipe break, roof leak, hot water heater failure, an overflowing toilet, sump pump failure or anything else, we have 24-hour services to help all of our customers in their time of need. We know that when a water emergency occurs, it's unexpected and you need help immediately. We pride ourselves on being readily available for our clients and providing the highest quality water restoration services in the area.
We exceed the standards set by: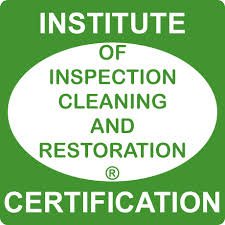 Our state-of-the-art drying equipment includes:
Dehumidifiers
Fans
Ozone Machines
Sump Pumps & Gas Pumps
Foggers
Truck Extraction
Air Scrubbers
We also rent our drying equipment, dehumidifiers, fans, air scrubbers and more to customers and small cleaning companies!
Our team recommends taking a proactive approach to water damage before we get there.
As soon as you notice that there is water damage in your home, there are a few things you should immediately do. If you have any throw or oriental rugs, remove them from the floor and place them in a dry area. If there's furniture in the affected room, place aluminum foil or wood blocks under it (so as to not damage your belongings). If it's summertime, turn on the AC to prevent the water from becoming room temperature standing water and attracting unwanted insects. After that, simply wait for our team to arrive and we'll take it from there!
---
---
For more information about our water restoration services or to request service, contact JH Cleaning today!