Expert Cleaning Around Plymouth MA
Professional Cleaning Like You've Never Seen with JH Cleaning!
Welcome to the JH Cleaning! Our main focus is to provide our clients with useful information about our company that we hope makes it easier for you to do business with us.
---
Carpet Cleaning Services in Plymouth MA
Your carpets act like a filter for your home and catch all types of airborne particles, dust mites, carpet mites, and pet dander. When you steam clean and deodorize together it kills many types of bacteria living in your carpets.
It is recommended that should also clean your furniture one to two times per year, to keep it smelling and looking new. We clean micro fiber, leather, and all steam cleanable furniture.
---

---
We clean the following:
Area Rugs
Berber Carpeting
Boats
Car Interiors
Campers
Chairs
Churches
Kitchen Upholstery
Lazy Boys
Leather
Office Dividers
Ottomans
Plush Carpet
Third Wheels
Sectional Sofas
Stain Resistant
Vans
Much more: Churches, Day Cares, Offices, Restaurants!
---
Residential Demolition Experts in Plymouth MA
We demo houses, carports, sheds, basements garages etc. from one room to whole houses, no job too big or too small.
After demo is done, we do a complete and thorough cleanup of all work that has been done. If there is no dumpster on site we can get one for you. We use air scrubbers and negative air machines on all demo and mold jobs.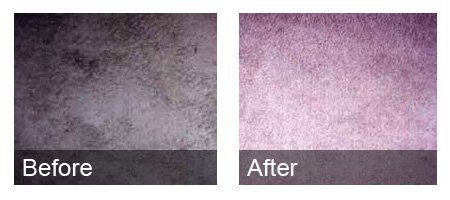 ---
Customer Reviews:
Project: Recovery Service - Water Removal
City: Randolph, MA
"In a word: Fabulous. John and his crew did a great job making a horrible flooding situation as bearable as he could. My mother's home flooded in the last round of heavy rain and he arrived quickly, cleaned up just as fast and charged a fair price for his excellent work. He also made good on his promise to treat my mom like his own--and although she would have liked to have met him under better circumstances(!) she says she was and still is VERY pleased with his work going as far as to say that she trusted his crew implicitly while they were in her home. Neither of us would hesitate to recommend John HIGHLY. His excellent customer reviews are very well deserved if my mom's experience with JH Cleaning is any indication. Thanks John!!"
Project: Clean Dryer Vents
City: Quincy, MA
"John was ontime and did a good job with my dryer vent, plus checked and tweaked to fix the bathroom exhausts vents in the same price. John is the best."
---
If you're in need of cleaning services, our team is standing by - so contact us! We have affordable services for residential & commercial clients, with affordable pricing and experienced team members. Proudly serving the greater Plymouth MA area for over 20 years.