Kingston MA's Preferred Residential Water Damage Company
Get A Clean Home or Business With JH Cleaning!
Welcome to the JH Cleaning! Our main focus is to provide our clients with useful information about our company that we hope makes it easier for you to do business with us.
We demo houses, carports, sheds, basements garages etc. from one room to whole houses, no job too big or too small.
You'll need to act fast if your home is damaged by water or mold. When the water sets in, especially in dark damp areas such as a basement, it's a perfect breeding ground for mold. Mold can cause a myriad of health problems, making it critical that you call the best residential water damage company around - JH Cleaning!
---
---
Mold Remediation Problems & Solutions in Kingston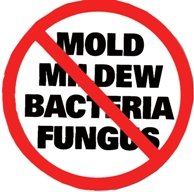 Did you know that if you had a water damage or any other water problems, mold can start to grow and spread throughout your house through your heating and AC units in 24 to 48 hours. We at JH Cleaning use air scrubbers with hepa filters to catch mold spores, and to change air quality. We also use dehumidifiers, which take out moisture so we can completely dry out any structure.
Sometimes is is necessary to seal off rooms and hepa vac and wash everything that can be saved with the sanitizers. The last step in severe mold job is to encapsulate the wood studs, cement walls, floors, etc. with Aftershock which is EPA registered to prevent spread of mold & bacteria on surfaces.
---
---
Residential Water Damage Restoration Services
JH Cleaning offers a complete line of cleaning and restoration services, 24 hr. emergency response 7 days a week for smoke/soot removal, water extraction, sewerage backups, dehumidification, ozone deodorization, content and structure cleaning and much, much more. We work with all insurance companies, management companies. We also have a plumber on staff.
Reasons to use JH Cleaning for emergency work:
We use state of the art drying equipment
We can handle the most challenging situations
Comprehensive damage assessment
Thorough water extraction
We reduce the amount of mold that may develop and limit structure problems
We follow all health regulations
We seal work area if needed
We have certified water mold technicians on staff
A+ Rating from the BBB
20+ years of experience
We rent our drying equipment, dehumidifiers, fans, air scrubbers and more to customers and small cleaning companies.
---
---
Customer Reviews:
Our customers are the life blood of our success. Here is what they are saying about our services.
Project: Exterior Surfaces - Powerwashing
City: Canton, MA
"J.H. Cleaning provided me with a written estimate within 24 hours of my inquiry. Their price was excellent, approximately 40% lower than their competition's estimate. John phoned me to follow-up with his original estimate and we scheduled a cleaning date for 3 days later. The quality of work was first-rate and my overall experience with J.H. Cleaning was superb. I will recommend J.H. Cleaning to anyone interested this type of service. Thank you."
Project: Clean Dryer Vents
City: Quincy, MA
"John was ontime and did a good job with my dryer vent, plus checked and tweaked to fix the bathroom exhausts vents in the same price. John is the best."
---
If you're in need of residential water damage services, our team is standing by - so contact us for affordable and dependable cleaning! We have affordable services for residential & commercial clients, and our experienced team members can do any job, no matter the size. We proudly serve the greater Kingston area.