Randolph MA's Leading Carpet Cleaning Contractor
Professional Carpet Cleaning Like You've Never Seen with JH Cleaning!
Carpet Cleaning Services in Randolph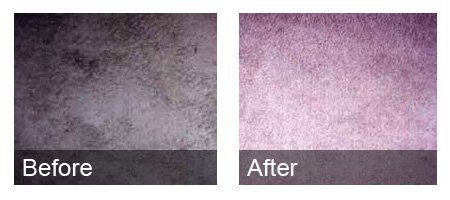 Your carpets act like a filter for your home and catch all types of airborne particles, dust mites, carpet mites, and pet dander. When you steam clean and deodorize together it kills many types of bacteria living in your carpets.
Our carpet cleaning process involves a high powered 230 degree truck mount with up to 800 cfm's of vacuum which will dry your carpet faster. The hot water extraction method removes the toughest, deepest dirt safely and gently. A formulated solution is injected deep into the carpet fibers, then a powerful suction extracts deep-down dirt, spills and the cleaning solution. No other method can come close to this type of clean.
We clean the following:
Leather
Office Dividers
Ottomans
Plush Carpet
Third Wheels
Sectional Sofas
Stain Resistant
Vans
and more!
Professional Carpet Cleaning For Many Properties:
Offices
Churches
Restaurants
Residential homes
Commercial properties
Daycares
JH Cleaning can remove dirt & stains from any carpet!
---
Why Choose JH Cleaning for Your Carpet Cleaning Company?
See What Others Are Saying:
We value our patients experience with our team. Take a look at what past patients have to say about our services.
In a word: Fabulous. John and his crew did a great job making a horrible flooding situation as bearable as he could. My mother's home flooded in the last round of heavy rain and he arrived quickly, cleaned up just as fast and charged a fair price for his excellent work. He also made good on his promise to treat my mom like his own--and although she would have liked to have met him under better circumstances(!) she says she was and still is VERY pleased with his work going as far as to say that she trusted his crew implicitly while they were in her home. Neither of us would hesitate to recommend John HIGHLY. His excellent customer reviews are very well deserved if my mom's experience with JH Cleaning is any indication. Thanks John!! Recovery Service - Water Removal Randolph, MA

---

They gave me a proposal that was clear in the scope of work and performed as promised. They were on time, worked very hard and performed all the work in a very professional manner. I would recommend J.H. CleaningRemoval Toxicity and Mold Dover, MA

---

I had an emergency situation and they squeezed me in to their schedule and showed up 2 hours after i called, and did an unbeleivable job. I got great service, a great price, and quality performance all around.Clean Air Ducts & Vents Dedham, MA

---

I hired this company to clean our carpets and they did an amazing job! I never thought the carpets would look this good again. I really didn't. They even removed an old stain that's been there forever! I have already referred them to my own family. Carpets or Rugs - Clean at Home Carver, MA
---
If you're in need of carpet cleaning services, our team is standing by - so contact us! We have affordable services for residential & commercial clients, with affordable pricing and experienced team members. Proudly serving the greater Randolph area for over 20 years.